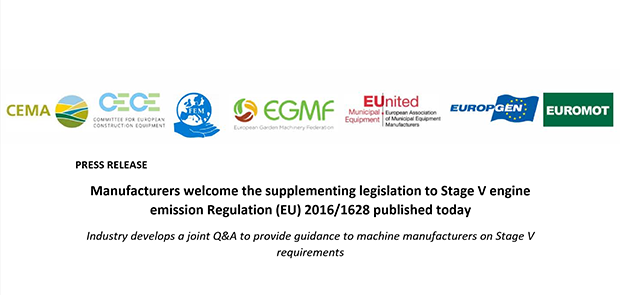 Manufacturers welcome the supplementing legislation to Stage V engine emission Regulation (EU) 2016/1628 published today
Industry develops a joint Q&A to provide guidance to machine manufacturers on Stage V requirements.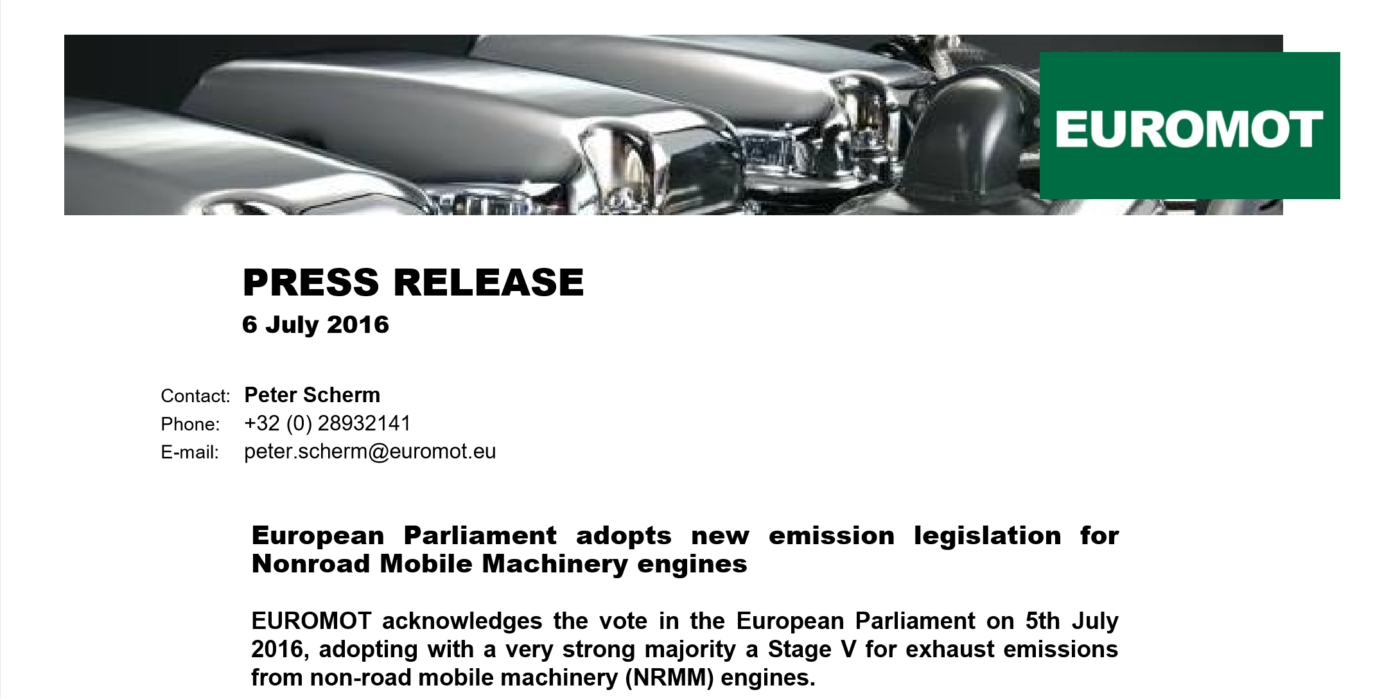 EU NRMM Stage V EUROMOT press release 2016-07-06
European Parliament adopts new emission legislation for Nonroad Mobile Machinery engines. EUROMOT acknowledges the vote in the European Parliament on 5th July 2016, adopting with a very strong majority a Stage V for exhaust emissions from non-road mobile machinery (NRMM) engines.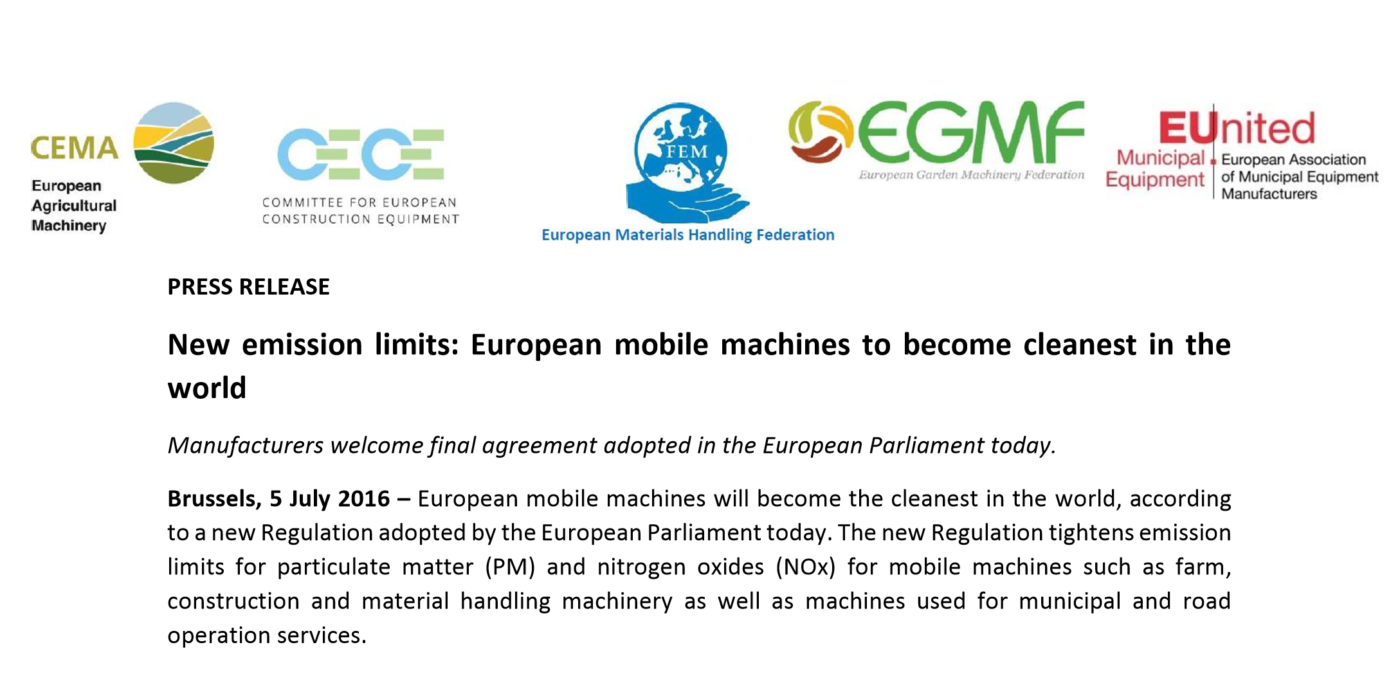 New emission limits: European mobile machines to become cleanest in the world, press release 2016-07-05
Manufacturers welcome final agreement adopted in the European Parliament today.